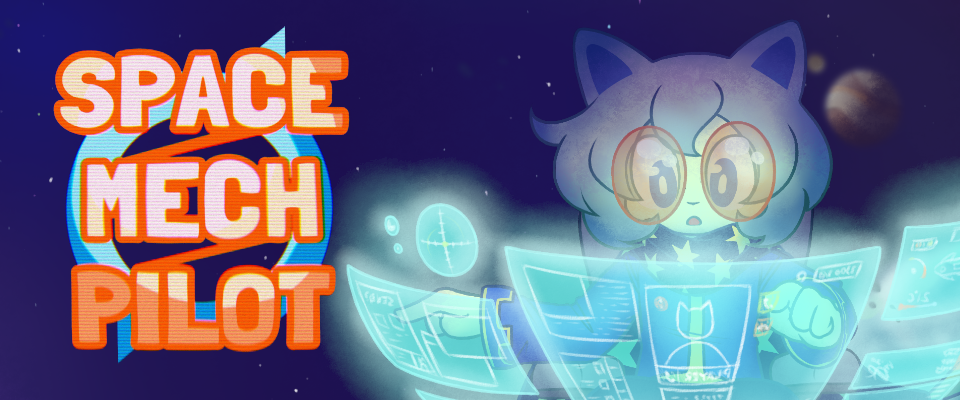 SPACE / MECH / PILOT
Hiya! Lemme know if any issues are present with this one:


- FINAL REPORT artwork screens will now randomly cycle past your third playthrough. It will no longer by default show the Lunar-themed artwork.
- Fixes the removal of a feature intended to compensate for completed playthrough tallies not properly being compensated. (STEAM Only)
- Cleaning up suspicious leaderboard entries. (STEAM Only)
- THE UNIVERSE DRIVE now has a EXTRAS folder, containing 3 cell-phone sound effects from the game. Convert them to your format of choice to use them as ringtones!




Apart from the first change, there isn't too much else here that would make it necessary for you to update the game, so you can pass this version for now if you want!

Thanks for playing,
-Jeff

P.S. - Check back with the SKY HOUR WORKS patreon within a few days or so, we're gonna be posting a update on RE: DECEIVED VOICE!
Files
SPACE / MECH / PILOT - Windows V1.07
94 MB
Feb 20, 2021
SPACE / MECH / PILOT - Linux V1.07
96 MB
Feb 20, 2021
SPACE / MECH / PILOT - THE UNIVERSE DRIVE
69 MB
Feb 20, 2021
Comments
Log in with itch.io to leave a comment.
I just downloaded the Universe Drive but I cannot find the EXTRAS folder.