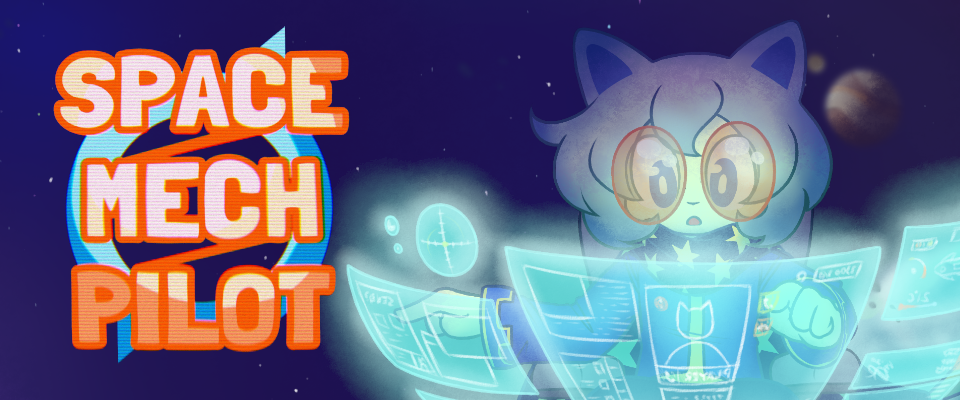 SPACE / MECH / PILOT
V1.03 IS LIVE! (V1.03B coming Friday)
---
SPACE / MECH / PILOT v1.03 is out...early???
Personally was going to wait till Friday to patch this but I did notice a very significant script error I wanted to adjust as soon as possible. As a result of this, V1.03 is gonna be two patches - V1.03 and V1.03B. B's changes will likely go live on Friday night.
=V1.03 CHANGES=
- (RANK 7/8) THE UNAV Manual will now appear upon reaching Rank 8 instead of Rank 7.
- (RANK 9) UNAV Part 3's description will no longer clip the screen
- (RANK 10) Fixed a instance where Kato was accidentally misgendered in the narration. Personally really sorry about that!
- (RANK 10) Rewind Bonus now shows as X instead of %. Nothing's changed - but for example: a 14% XP boost actually meant a 14x XP boost.
=WILL BE ADDED IN V1.03B=
- The HP bar will have a border - drawn by the game's designer, Roxi VS!
- (POST-GAME) Purchasing every upgrade in the shop will make SP disappear from your view - it's no longer relevant. For now.
- (THE UNIVERSE DRIVE: IMAGES FOLDER) - A new Steam cover will be added, featuring the release artwork for Kato drawn by Cami
Thanks for playing the game. SPACE / MECH / PILOT is now SKY HOUR WORKS' most played release yet, with nearly a thousand entries on the leaderboard and the game trending on many of its tags. We couldn't be happier of the outcome! I think it's probably a good sign about the game's future too :>
Reminder that we have SUPPORTER PACK DLCs if you wanna support us!! An artbook, soundtrack, etc.:
Thanks,
Jeff
Files
SPACE / MECH / PILOT - Windows V1.03
89 MB
Oct 15, 2020