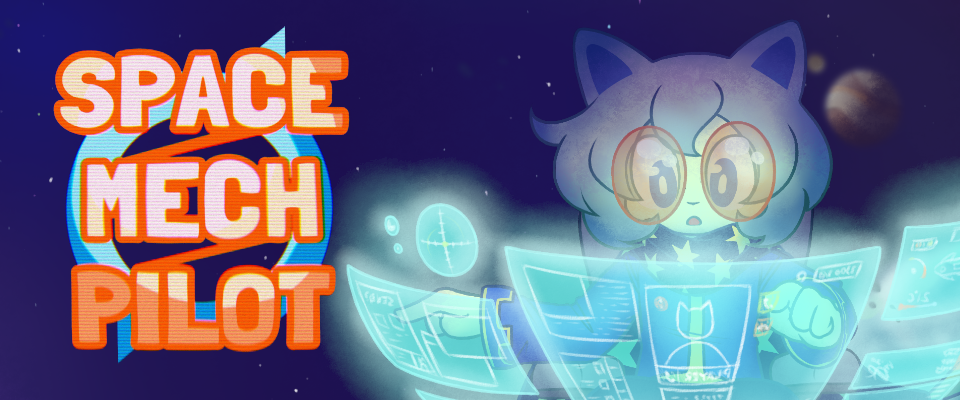 SPACE / MECH / PILOT
A downloadable game for Windows and Linux
The SPACE/MECH/PILOT program is available to the general public - for free!
Hello (Hello), welcome to the SPACE/MECH/PILOT program, a idle-RPG clicker video game entertainment simulation unlike any other. With this exciting (and brand-new) SPACE/MECH/PILOT program, you get to fully live out the dream of being a totally violent space pilot, soaring through the universe, the stars, and through the broken chassis of your foes!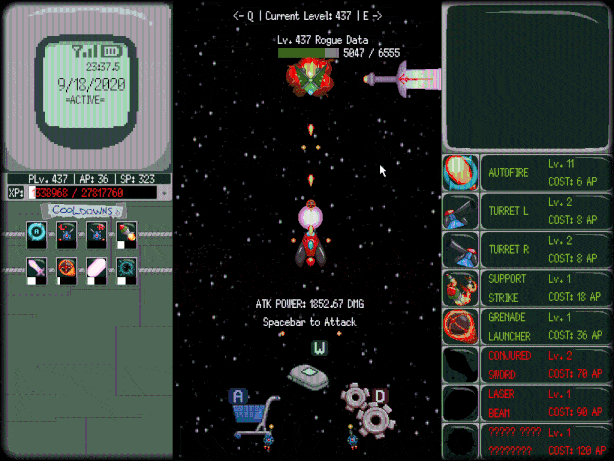 This video game allows you to:
Defeat enemies.
Attain XP and acquire big numbers.
Defeat more enemies! The cycle never ends!
Wind it up and watch it go. Wind it up and play some more!
P.S. - THE S/M/P INITIATIVE IS NOT RESPONSIBLE FOR ANY ODD ABNORMALITIES WHILE PLAYING. CONNECTIONS TO OTHER UNIVERSES ARE NOT MONITORED OR CONTROLLED BY THE SIMULATION.

=A DELUXE BONUS AWAITS=
Upgrade your SPACE/MECH/PILOT experience to the DELUXE with SPACE / MECH / PILOT - THE UNIVERSE DRIVE, available for those who donate $10 or more! This includes the following:
SPACE / MECH / PILOT: art folder - The game's digital artbook, included as a PDF! See a whopping x amount of pages worth of art featuring concept art and final art from both L0VEBREAK (Character Artist) and Supeh Soph (Lead Artist).
SPACE / MECH / PILOT: MP3 PLAYER - The game's full soundtrack. Listen to the sweet tunes that accompanied your adventure! You can also purchase the soundtrack separately here.
SPACE / MECH / PILOT: THE PROTOTYPE FILES - Includes a prototype build of the game made during early development of SPACE/MECH/PILOT, plus documentation/images of select builds from the game.
SPACE / MECH / PILOT: images folder - Get several high quality desktop/social media backgrounds/banners and icons!
CONTENT WARNING: use of weaponry, references to bullying/discrimination, grief over the death of a family member

Download
Click download now to get access to the following files:
SPACE / MECH / PILOT - Windows V1.07B
94 MB
SPACE / MECH / PILOT - Linux V1.07B
95 MB
SPACE / MECH / PILOT - THE UNIVERSE DRIVE
77 MB
if you pay $10 USD or more