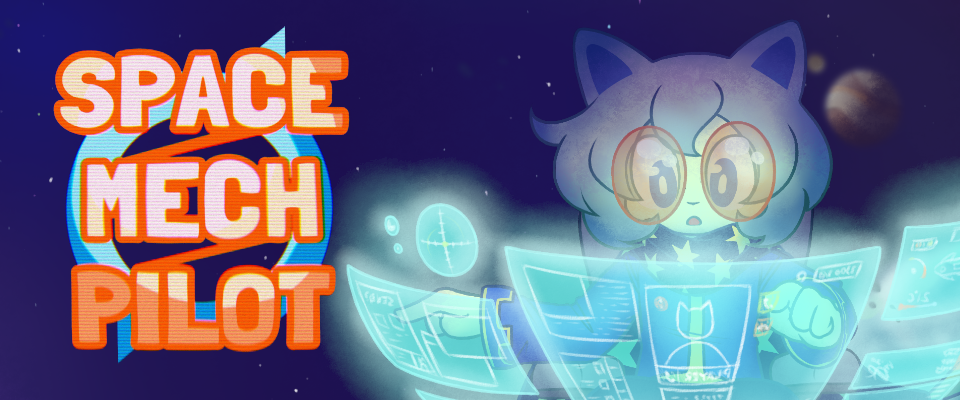 SPACE / MECH / PILOT
Hey everyone -
Launches are always kind of a trainwreck, huh?
Well this hasn't been any different! V1.0 got another patch just now - it should be listed as V1.1 in the top left of the game UI.
Some of the changes here address severe game breaking issues. Please update your game now!
=V1.0B CHANGES=
- Fixed Steam Integration not properly working
- Optimism's reduced cooldown bonus has been re-calculated for every ability and also now properly saves upon restart.
- Laser Cooldown changed from 4 seconds to 8 seconds
- Laser Damage has been doubled
- Blackhole Cooldown changed from 3.5 seconds to 7 seconds
- Blackhole Damage has been doubled
- Saves has been adjusted to no longer track laser cooldown / laser damage
=ABOUT STEAM GAME FESTIVAL SAVES=
Due to a f*** up, the game thinks every STEAM GAME FESTIVAL save is invalid (thus locked from getting achievements/leaderboards). In a worst case scenario, I'd just tell you all to restart from the beginning - but, I won't - we'll just make it say its valid. For now, this should be mostly fixed, but I will make a patch that will a) remove the demo AP bonus and b) will not validate STEAM GAME FESTIVAL saves beginning October 30th. Sorry for the trouble!
=About CPU Usage Issues=
Apparently several are reporting that they have been fixed??? I don't know why that's happening. Oh well. Let me know if it still is?
If you're playing on Itch, please reinstall the entire game.
Thanks for playing the game,
Jeff
Files
SPACE / MECH / PILOT - Windows
89 MB
Oct 13, 2020
SPACE / MECH / PILOT - THE UNIVERSE DRIVE
69 MB
Oct 13, 2020