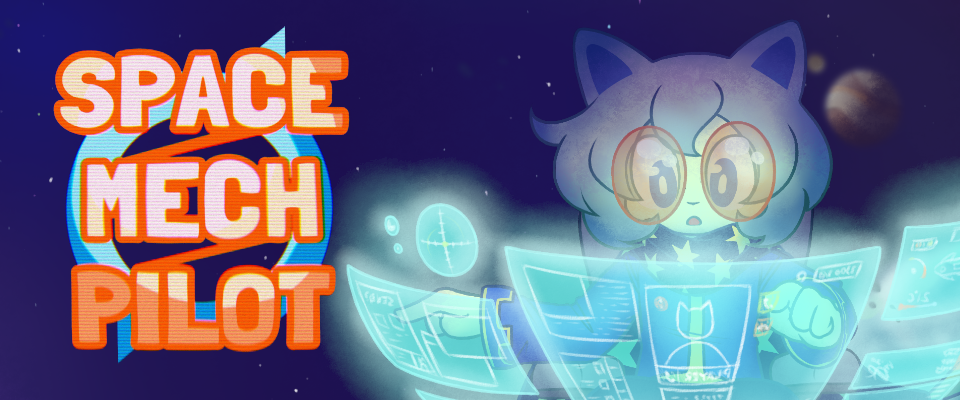 SPACE / MECH / PILOT
Hey Pilots! (that's what we're gonna start calling y'all now)
I'm excited to release V1.02 today - compared to the [i]unfortunately[/i] meaty V1.01, this one is very light and only has a few minor specific changes - let's take a look!
=SCREEN RESIZING=
Screen resizing is now possible! This was literally a checkbox in the GMS2 settings. Of course - while GMS2's implementation of it is fine, do note that I kept the game fixed to its aspect ratio of 4:3 - this means extending the game beyond or below that will have black borders around it. If you want to restart to the game's base resolution, you can restart the game either through the restart or the exit function! Sometime in the future there'll be a better implementation of this I swear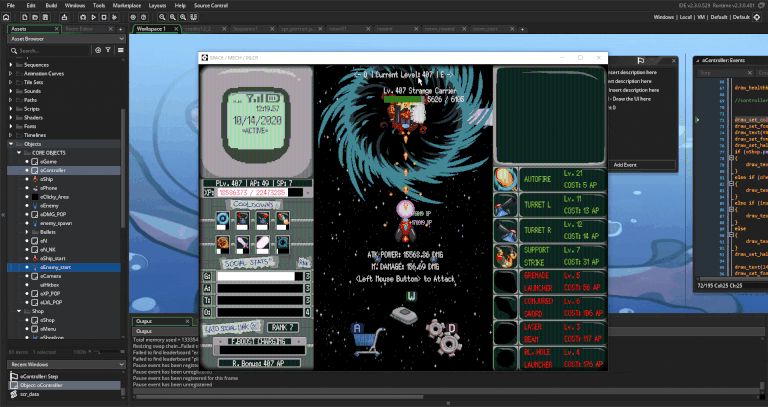 (let's go!!!!!!!!!!!!)
Also - the game's assets were made in mind of being played at 1024x768 - so scaling down on a larger monitor will cause notable uh... issues. This seems to cause notable issues with the CRT shader's resolution in the game too - I'll look into addressing that in a future patch.
On top of that - you can now make the game full screen! If you've got a CRT, this is the perfect time to flex :)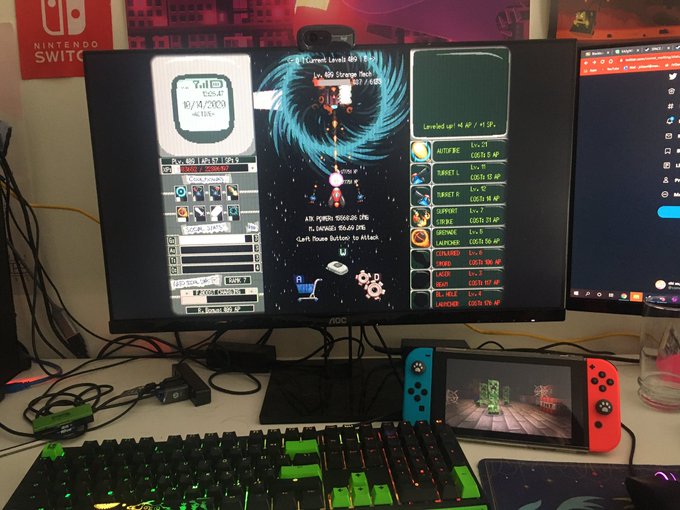 (did you know? you can play as steve in smash bros! wow!!)
=OTHER V1.02 CHANGES=

- Cooldown Thresholds adjusted - Autofire/Turrets can now have reduced cooldowns of 3 / 6 frames depending on purchased upgrades + optimism ranks. Going any lower will fix it at said times.
- Fixed a error concerning "inf" damage - Autofire would end up being calculated to the negatives, thus causing the bullets to rapidly fire and also lead to the ATK POWER / M.Damage calculators to display as "inf" (It's not actually inf).
- Fixed Autofire and Turrets not being affected by optimism buffs if you didn't purchase the ROF booster upgrades.
- You can now take Steam screenshots!
- The version text is now displayed as V1.02. Obviously.

That's all for now! now i really need to get back to schoolwork
A reminder that if you enjoyed the game, we'd really appreciate you leaving a review on Steam - or if you're feeling generous, supporting the game with our supporter DLC packs!
ITCH: Donate $10+ to get the soundtrack + universe drive!
STEAM: https://store.steampowered.com/bundle/16475/SPACE__MECH__PILOT_V10__THE_UNIVERSE...
With love,
Jeff
Files
SPACE / MECH / PILOT - Windows V1.02
89 MB
Oct 14, 2020