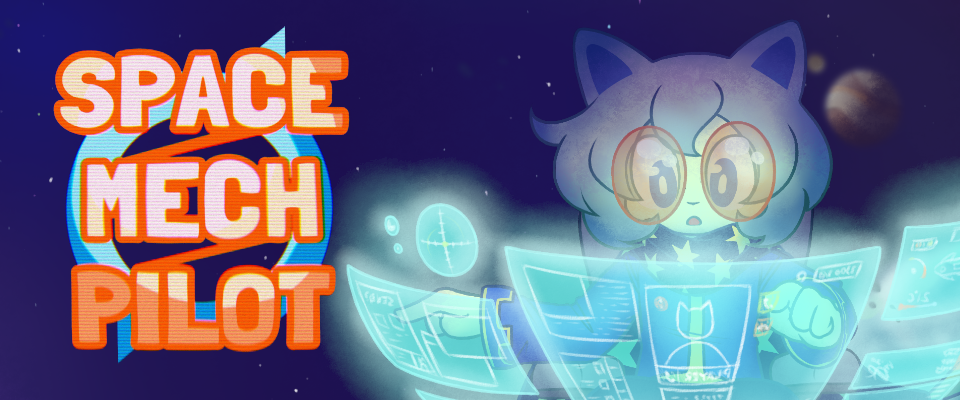 SPACE / MECH / PILOT
Hey Pilots!
PATCH V1.03B has now transformed to V1.04! We ended up making even more changes now (aha)
PATCH CHANGES MAY CONTAIN SPOILERS
=V1.04 CHANGES=
- The HP bar now has a border - drawn by the game's designer, Roxi VS!
- Steam screenshots can now be captured everywhere in the game (except for the post-credits scene).
- Optimism RNK Up will no longer negatively affect cooldowns till restart (finally fixed! i hope). Your cooldown values / ATK Power may be different as a result of this change.
- Players with obvious signs of cheating will be more easily detected (temporary stop-gap till we tighten up save security).
- (RANK 6) Fixed Kato's portrait exiting too early at the end of the call.
- (RANK 10) Fixed the game closing early - 4 lines of dialogue are no longer missing.
- (POST-GAME) Discord Rich Presence now shows your REWIND Level.
- (POST-GAME) Purchasing every upgrade in the shop will make SP disappear from your view - it's no longer relevant. For now.
- (THE UNIVERSE DRIVE: IMAGES FOLDER) - A new Steam cover will be added, featuring the release artwork for Kato drawn by Cami! The game's logo was also added to the IMAGES FOLDER too.
[/list]
=WE HAVE A NEW ULTRA PILOT!=
Please lend your applause to Dream / @Dwimepon, our first officially confirmed Level 5k player (with video proof!!).
https://twitter.com/Dwimepon/status/1317186932301058048
To Dream, our resident SKY HOUR WORKS fan: we can't thank you enough for your commitment to the game - and also, wow, you're kind of crazy!
=CONCLUSION=
Once again, a bit thank you to everyone who's played SPACE / MECH / PILOT! By the day, even more people are giving the game a shot - and we couldn't be any happier with the results! We'll still be monitoring feedback afterwards and making patches when necessary - but I definitely think we've earned ourselves a break for now.
If you're interested in checking out more of our stuff, you can play our debut visual novel project A NIGHTMARE'S TRIP on Steam, 2ECONDS TO STΔRLIVHT: Forever My Diamond on Steam, and find the rest of our side-game catalog on [url=https://skyhour.itch.io/]Itch[/url].
We're currently also working on three different projects: 2ECONDS to STARLIVHT: My Heart's Reflection, RE: DECEIVED VOICE, and PROJECT HAOxSORA! You may also be interested in a upcoming game that I'm working on as the producer - a rhythm-adventure title by the name of UNBEATABLE!
And once again, I wanna plug (sorry) our supporter's packs - if you enjoyed your adventure with Kato, please consider dropping a few bucks and help us out!
See ya, Pilots~
-Jeff
Files
SPACE / MECH / PILOT - Windows V1.04
89 MB
Oct 17, 2020
SPACE / MECH / PILOT - THE UNIVERSE DRIVE
76 MB
Oct 17, 2020