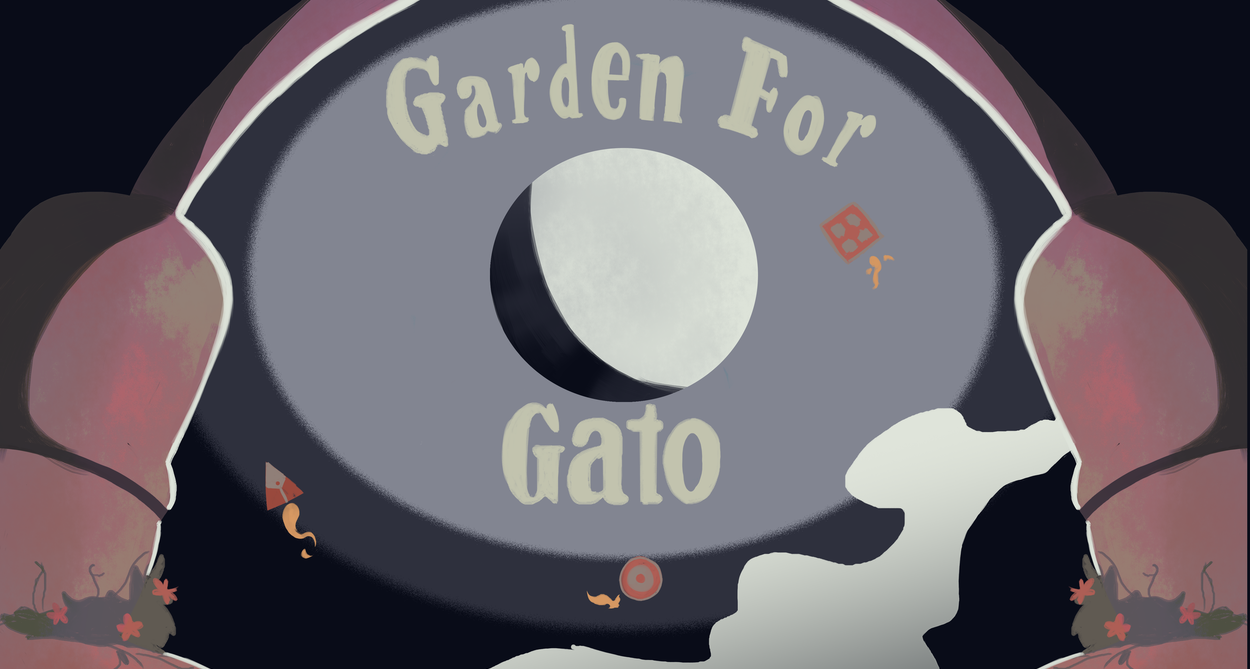 GARDEN FOR GATO
A downloadable game for Windows
"Young child..for their choices aren't yours to make.."
The fate of a young creature by the name of Gato is in your hands - you're their caretaker, after all! GARDEN FOR GATO is a Pet Sim X Shmup-RPG hybrid. Take care of Gato's needs using only 3 buttons to deliver food, items, and engage in dialogue conversations. Help them grow by deploying the SPACE/MECH/PILOT program, allowing Gato to defeat enemies and earn XP through engaging top-down shmup battles, where Gato's growth will change how you play!
You'll be walking Gato through several stages of their life...and perhaps you'll find out that they aren't the kid you think they were - could Gato grow to become a //ANGEL...or a //DEVIL? Perhaps that is for you to find out.
FEATURES

PET SIM X SHOOT-EM-UP RPG HYBRID - A combination of excitng systems.
Permadeath - Neglecting to take care of Gato leads to their permanent death.
Similar to Tamogotchi, you have 3 buttons used across the entire game - making it simple to engage and fun to mess around with!
Keeping their needs up will allow Gato to stay alive and engage with the SPACE/MECH/PILOT program - a top-down space shmup with RPG mechanics.
Two Different Paths - Gato can grow to two different forms - //ANGEL or //DEVIL. Which path will Gato end with? That may, or may not be up to you.
Featuring Original Music by Ruky - previously known for games such as A NIGHTMARE'S TRIP and DECEIVED VOICE - WHISPER'S REDUX!
GARDEN FOR GATO was made for both Jeffrey and Kara's Basic Game Design class at GMU.
The soundtrack is available now on Bandcamp!
* - The game does not support full-screen. Forcing the game to full-screen may cause potential issues.

content warning: permadeath, loud sound effects (configurable in options), use of weaponry

Download
Click download now to get access to the following files:
GARDEN FOR GATO - CHEWED HOMEWORK PACKAGE.zip
2 MB
if you pay $2 USD or more
Comments
Log in with itch.io to leave a comment.
Cool hybrid!
Recommended!

Here my best score:

Who the hell though that down to select and left/right to go up/down was a good idea?